One way we express our love for God, and celebrate God's love for us, is by worshipping when we come together each week. We worship by singing to God and by focusing our attention on Him as we pray together. And we grow in our love for God as we encounter and respond to God's Word to us through our sermons each week.
You'll find our sermons and sermons series here:
Answering Jesus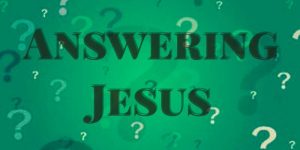 In teaching his disciples, and the crowds that tagged along, Jesus asked lots of questions. While many were rhetorical, there are some that stand out as questions that must be answered by every one of us. We'll consider some of those in this series: Answering Jesus.
Evidence of the Kingdom